Partners
The Climate Smart Cape Town campaign is backed by the 27 partners in the Cape Town Climate Change Coalition:
City of Cape Town
The City of Cape Town (Afrikaans: Stad Kaapstad; Xhosa: IsiXeko saseKapa) is the metropolitan municipality which governs the city of Cape Town, South Africa and its suburbs and exurbs. As of 2007, it had a population of 3,497,097.
ICLEI
ICLEI – Local Governments for Sustainability is an international association of local governments and national and regional local government organizations that have made a commitment to sustainable development.
Over 1240 cities, towns, counties and their associations worldwide, comprise ICLEI's growing membership. ICLEI works with these and hundreds of other local governments through international performance-based, results-oriented campaigns and programs.
ICLEI Africa, the continent's regional office for ICLEI, collaborates closely with our ICLEI network and other regional offices around the world in sharing tools, materials, strategies and good practices, specifically designed and implemented at local level.
Cape Town Partnership
The Cape Town Partnership is a collaboration between the public and private sectors working together to develop, promote and manage Cape Town Central City.
The Partnership was formed when the City of Cape Town, the South African Property Owners Association (SAPOA), the Cape Town Regional Chamber of Commerce and Industry and other stakeholders came together to address issues of urban degeneration and disinvestment in the Central City and related social problems.
The Central City's regeneration process has been built upon the strength and pillars of successful private-public partnerships at both operational and strategic levels.
We are an independent non-profit organisation (Section 21 company) governed by a Board of Directors. The directors, drawn from a diverse range of stakeholders, bring their expertise and networks together for the benefit of the Central City. Andrew Boraine is the Chief Executive of the Partnership.
Cape Town Tourism
Cape Town Tourism is the City of Cape Town's Official Regional Tourism Organisation, responsible for destination marketing, visitor and industry services.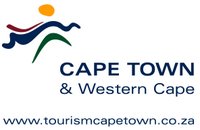 Cape Town Routes Unlimited – Cape Town Convention Bureau
The Cape Town & Western Cape Convention Bureau promotes Cape Town and the Western Cape as a preferred and premier destination for meetings, incentives, conferences, events, exhibitions and trade fairs.
Cape Town Green Map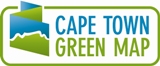 The map grew out of Green Goal 2010, the environmental programme of the 2101 FIFA World Cup. It encourages people to live and play more sustainably and make 'greener' lifestyle choices. It is part of the Green Map System's global community of local green maps. The Cape Town Green Map is available as a PDF (2.2 MB).
University of Cape Town (African Centre for Cities and Graduate School of Business)
The African Centre for Cities (ACC) is an interdisciplinary research and teaching programme focussed on quality scholarship regarding the dynamics of unsustainable urbanization processes in Africa, with an eye on identifying systemic responses.
EXSA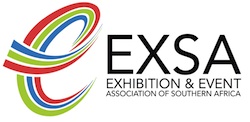 The role of EXSA is to serve the exhibition and events industry in South Africa. The core strategy is to develop the exhibition and events industry within Southern Africa.
Environmental Monitoring Group

The Environmental Monitoring Group (EMG) is a not-for-profit NGO based in Cape Town, which works towards disseminating information, analysis and alternative viewpoints into the public domain, facilitating mutual learning, dialogue and effective action, and demonstrating and sharing best-practice through building partnerships, facilitating action-research and promoting dialogue.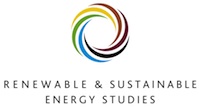 University of Stellenbosch (Centre for Renewable and Sustainable Energy Studies)
Stellenbosch University has established research and teaching expertise spanning a wide spectrum in renewable energy, from solar and wind energy to conversion of biomass into liquid fuel.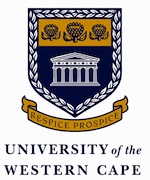 University of Western Cape
The University of the Western Cape is a national university, alert to its African and international context as it strives to be a place of quality, a place to grow. It is committed to excellence in teaching, learning and research, to nurturing the cultural diversity of South Africa, and to responding in critical and creative ways to the needs of a society in transition. Drawing on its proud experience in the liberation struggle, the university is aware of a distinctive academic role in helping build an equitable and dynamic society.
Cape Town International Convention Centre
Located near the Cape Town waterfront, the CTICC's vision is to be the best long-haul international convention centre by 2020.
Accelerate Cape Town
Accelerate Cape Town is a business think-tank and catalyst aimed at bringing together stakeholders in the Cape Town region to develop and implement a long-term vision for sustainable, inclusive economic growth. The organisation was started in late 2006 by a group of leaders of major corporations, brought together by a common concern over the lack of pace and direction of change in the Cape.  The participants agreed that a common long-term vision was needed to inform the strategies and activities of business, government, labour and civil society.  It was further agreed that "big business" should play a leading role in developing this vision and leading the implementation of projects that will help us achieve it.
Fedhasa
Since 1949 The Federated Hospitality Association of Southern Africa (Fedhasa) has been representing the South African Hospitality Industry on a local, Provincial, national and global level to protect the interests of all stakeholders of the industry, thereby enabling members to achieve their objectives.

Western Cape Government
The Western Cape Government works in co-operation with the National Government to create laws for and provide services to the people of the Western Cape Province.
Cape Chamber of Commerce
The Cape Chamber of Commerce is a platform to facilitate the needs of commercial businesses in the Western Cape.
Cape Higher Education Consortium

The Cape Higher Education Consortium (CHEC) represents four tertiary education institutions in the Western Cape of South Africa. These include the Cape Peninsula University of Technology (CPUT), Stellenbosch University (SU), University of Cape Town (UCT)  and University of the Western Cape (UWC).
Desmond Tutu Peace Centre
The Desmond Tutu Peace Centre (DTPC), co-founded by Archbishop Desmond Tutu and Mrs. Leah Tutu in 1998, plays a unique role in building the legacy of Archbishop Tutu to enable peace in the world.
International Polar Foundation
The International Polar Foundation's main aim is to provide an interface between science and society. The organisation seeks to bring about a greater appreciation of the role of scientific research in the Polar Regions.
SANParks – Table Mountain National Park
South African National Parks, (SANParks), manages a system of parks (including Table Mountain National Park) which represents the indigenous fauna, flora, landscapes and associated cultural heritage of the country.
Wesgro
Wesgro is the official Investment and Trade promotion agency for the Western Cape.
Sustainable Energy Africa (SEA)
Sustainable Energy Africa promotes the development of a low carbon clean energy economy throughout Southern Africa. Through our work we promote  the more efficient use of conventional energy, the transition to more sustainable energies such as solar and wind power and a holistic view of sustainable living more generally.
The EXPEDITION Project

This project is a revolutionary mediator that combines Corporate Social Investment with the power of the media. It identifies and evaluates investment opportunities at grassroots level to create a perfect match between your business and social initiatives. It yields exceptional returns by publicizing your CSI activities through media campaigns that promote meaningful consumer engagement. Its strong focus on collaboration eliminates the need for competition and empowers all businesses and individuals to make a meaningful, sustainable difference to the future.
icologie

icologie is about encouraging and supporting us all to live and work more sustainably. We provide motivation, behaviour change, education, mentoring, auditing, event greening & project delivery services. It all about getting the change in how we interact with each other and our world.  Sustainability is exciting! It makes financial sense and fulfils a longing in us to drive a different future. Our use of experiential learning, positive action and empowerment techniques means we motivate and energise those we work with to drive change. icologie works with a wide range of people in Government, Business and Education.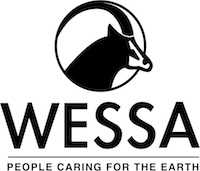 The Wildlife and Environment Society of South Africa (WESSA)
WESSA is a South African non-government organisation (NGO) that seeks to promote public participation in caring for the Earth and to build capacity for conservation and sustainable development in a broad cross-section of South African society.
The Council for Scientific and Industrial Research
The Council for Scientific and Industrial Research (CSIR) is one of the leading scientific and technology research, development and implementation organisations in Africa. It undertakes directed research and development for socio-economic growth.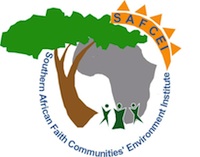 SAFCEI (Southern African Faith Communities' Environment Institute)
An institute of people of many faiths in Southern Africa, united in diversity through a common commitment to earthkeeping. Their aim is to support the faith communities in fulfilling their environmental and socio-economic responsibility.
The Green Cab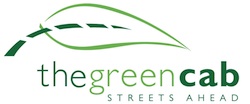 The Green Cab is an eco-innovation company that provides South Africa's first cost-effective, aggressively green transport solution. It speaks to growing congestion and pollution challenges through the utilization of Liquefied Petroleum Gas and BioDiesel.
These lower-carbon options provide clients with an effective opportunity to mitigate their carbon emissions in the fight against global warming.
Konrad-Adenauer-Stiftung (KAS)

As a German political foundation, Konrad-Adenauer-Stiftung (KAS) promotes democracy, good governance and the rule of law worldwide. KAS activities include political education and training, policy research, political dialogue as well as international cooperation.