Carrotmob Khayelitsha
Join Climate Smart Cape Town for Africa's second Carrotmob: Khayelitsha!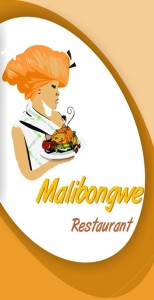 Date:             Saturday 19 May 2012
Time:            11h00 – 15h00
Where:         Malibongwe Restaurant, Lookout Hill, cnr of Mew Way and Spine Road
Bookings:    021 361 6259, or email to info@malibongwerestaurant.co.za
Menu:          Carrotmobbers will enjoy a set menu featuring traditional township dishes (R80 per person).
Enquiries:   021 487 2123
Secure parking is available.
Ever been to a sustainability protest march? Ever taken part in boycotting a polluting business? Ever felt frustration at how little actual effect these demonstrations have on the unsustainable way businesses behave? If the answer is yes, then you will love a Carrotmob, designed to offer a win-win situation for both businesses and the environment. This is because a Carrotmob is non-confrontational method of encouraging businesses to make themselves more sustainable, while increasing their profit and presenting an environmentally friendly public image. A Carrotmob doesn't rely on negative motivators like protests or boycotts (the stick) to promote change, but instead uses a positive method of financial incentives (the tempting carrot of profit, hence "Carrotmob") to encourage transformation in businesses. This is because we believe the only way to force businesses to become sustainable is to make it profitable.
A Carrotmob works like this: Customers are encouraged to "mob" a certain business on a certain day, leading to increased profits for that day. In return, the business pledges to invest a percentage of the profit from the event towards making themselves more sustainable or towards increasing the sustainability of their community. The idea is to use positive pressure and consumer choice to make it profitable for businesses to go green.
Following the success of South Africa's first Carrotmob held at Maria's Café in November, Climate Smart Cape Town presents Carrotmob Khayelitsha, where we take the mob to Malibongwe Restaurant in Khayelitsha to enjoy some traditional township cuisine. At the coming event mobbers will have the opportunity to show their financial support to this business that has pledged to use a percentage of the day's profit to reducing their environmental impact by adapting to become more sustainable. In this way the Carrotmob will use a positive financial incentive to change the way Malibongwe does business.
In return for the opportunity to host the Carrotmob, Malibongwe has committed 30% of their profit on the day to transforming the following aspects of their business to increase their sustainability:
• Switching to energy-efficient light bulbs,
• Setting up a system to use organic waste generated by the restaurant in an urban agriculture project in a low-income area in Cape Town,
• Providing environmental awareness training to their staff, and
• Spreading the word about sustainability to their local community
Join us in Khayelitsha for a leisurely Saturday lunch and a form of environmental activism that offers less frustration and more fun!
A PDF flyer of this event can be downloaded here (1 MB).
Register by going to the official campaign page and clicking on the I'm Going button. For more information and to see what else Climate Smart Cape Town gets up to, visit the event on the CSCT facebook page or follow us on Twitter.
Interested in finding out more about Carrotmobs? View explanatory videos on Carrotmobs at www.carrotmob.org, or examples of previous Carrotmobs at http://www.youtube.com/watch?v=LUz0kM1u_jk and http://www.youtube.com/watch?v=LnT95iCbtmY.